National Body Armor Concealable Body Armor T-Shirt (2-Pack)- Mens Large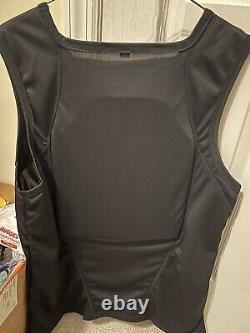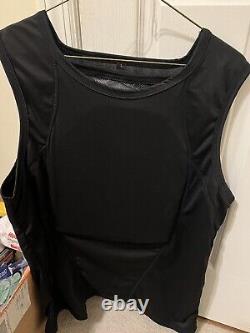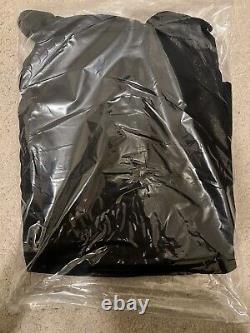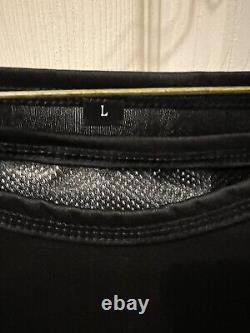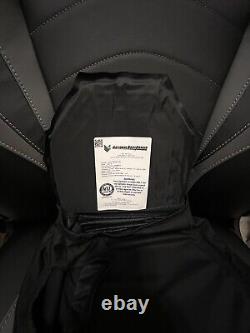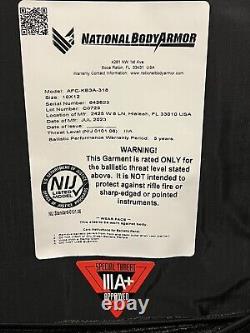 Express Multi-Threat T-Shirt W/Armor - Large, 2-pack. One shirt is Brand new never used still in packaging. The second one has been used once.
Looking for low-profile bullet resistant protection that won't break the bank? The Express T-Shirt Concealable Multi-Threat offers front and back protection with maximum mobility at an affordable price. The Express T-Shirt is worn under your clothes. Similar in concept to our VIP t-shirt system, the Express armor package offers greater concealability and comfort at a slight trade-off of coverage area. The Express carrier is made of the same 2-way stretch material as our VIP t-shirt system, ensuring a comfortable, lightweight fit.
Simply add the two included soft-armor inserts and you have an ultra-discreet armor setup to protect your vitals. For full wrap-around armor coverage, we highly recommend our VIP t-shirt system.