Lot of 10 to Europe True NIJ Level 3+ 10X12 Stand-Alone Mosaic Ceramic Plate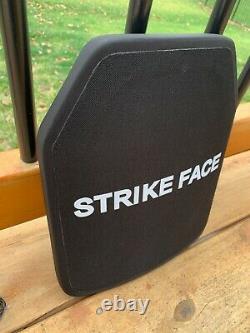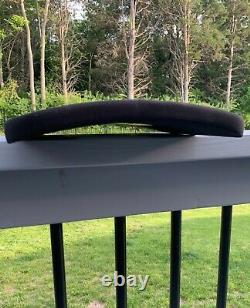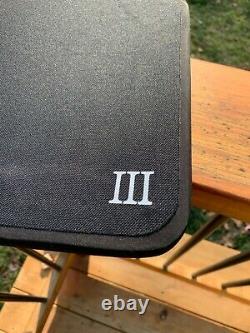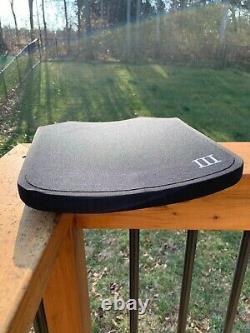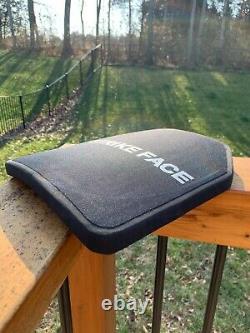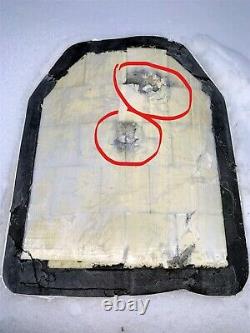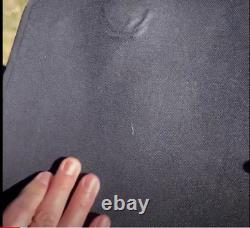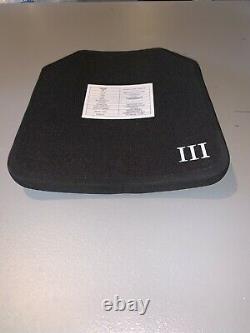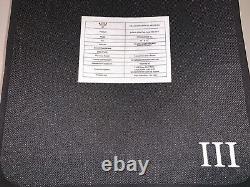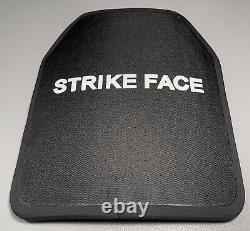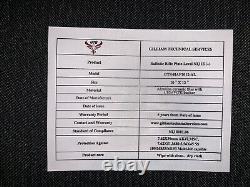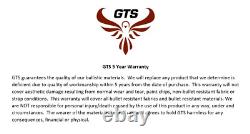 Lead time approximately 10-20 days. Watch video to see how plate is constructed/functions. Don't be fooled by "competitors" advertising Level 3+ protection with full UHMWPE plates. Our plate is a 100% straight up Level 3+ plate with no gimmicks.
We use ceramic materials which are necessary to stop high velocity rifle rounds that are "in addition to" the minimum Level III test requirements (7.62X51mm) with survivable back face deformation. Sellers advertising NIJ III+ protection with 3 pound ceramics or 100%PE are NOT being honest! If you want to be sure take a 100% PE "Level 3+" plate and a ceramic 3+ plate to the range and compare the performance.
Hands down - ceramic wins. Ballistic Performance: 7.62x 39mm AK47 MSC, 7.62X51mm M80 5.56X45 SS, 109/M855/M193, multi-hit capable. Price is for a single plate. Superior mosaic ceramic configuration (as opposed to monolithic) allows for multi-hits without performance deterioration of surrounding ceramics. This is not a cheaper, heavier, one piece (monolithic). Ceramic design that functions poorly when shot with multiple projectiles. This is not a 36 layer UHMWPE plate that is not truly capable of stopping higher velocity rifle projectiles with controlled backface deformation. This is a quality, 3+ ceramic plate with a UHMWPE backer. Our company was started out of former law enforcement experience and the. Need to provide bullet resistant products for citizens, law enforcement and security personnel. Our goal is to provide an effective product at an affordable price point, never compromising in the quality of our ballistic raw materials. These plates are much lighter than steel plates and bullets won't surface fragment like the do on steel plates. See the video for information about how the ballistic backer catches the bullet fragments after they are broken up by the ceramic. Thank you for having a look at our product.
Routinely tested with a variety of ballistics - latest with 7.62x39mm ammunition. Size: 10" wide x 12" tall.
Standard: NIJ Level III+ Rifle Plate. Ballistic Material: Alumina Ceramic and GTS Spec PE Backer.
Outer Material (cover): Durable black waterproof nylon with plate edge padding. Shelf Life: Minimum 5 years.
Plates can be used as front or rear plates. Make sure that the "STRIKE FACE" is situated toward the threat. Plate manufacturing and issue dates are left blank on brand new plates so that customers can complete the information with the writing style, typing style or instrument of their own choices. If plates are not brand new, then the manufacturing date will be entered. Face shields and armor plates are manufactured in stated size only.
For more information about bullet resistance levels, research the NIJ 0101.06 standard. NOTE: International customers (outside of the USA) may NOT place orders through this listing. This model complies with NIJ Standard-0101.06 for Ballistic Resistance of Body Armor.
By purchasing from GTS, you agree to be bound by these terms and conditions (Terms & Conditions); furthermore, you represent, warrant, and confirm the following. We will not sell body armor to any citizen or resident of the State of Connecticut. Although our body armor is tested to withstand bullets and like ALL body armor, the armor is bullet resistant and not bulletproof. Body armor will not protect someone from injury or death in all circumstances. Body armor will not provide any protection for the parts not covered by the armor. ALL WARRANTIES, INCLUDING THE WARRANTIES OF FITNESS FOR A PARTICULAR PURPOSE AND MERCHANTABILITY, ARE HEREBY EXCLUDED.
These Terms and Conditions may be updated, revised, or changed without prior notice. Alumina and PE NIJ Level 3 Ballistic Rifle Plate shot test.
223 55 grain - YouTube. This item is in the category "Sporting Goods\Tactical & Duty Gear\Body Armor & Plates". The seller is "gtechserv" and is located in this country: SG.
This item can be shipped worldwide.
Model: GTS-HAP-1012-AL
Country/Region of Manufacture: Taiwan
Department: Unisex Adult
Material: polyethylene, ceramic
Sport/Activity: Self-Defense
Model Year: 2022
Type: Plates
Features: High Durability, Lightweight, Padded
Color: Black
Number of Straps: 0
Body Area: torso
Personalized: No
Threat Level Rating: III+
Number of Items in Set: 1
Protection Against: Ballistic, Stab
Brand: GTS
Manufacturer Warranty: 5 Years