Lightweight Press Body Armour Ballistic Plates 10x12 NIJ Level III Uhmwpe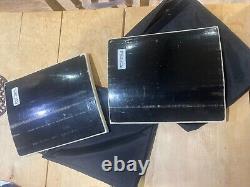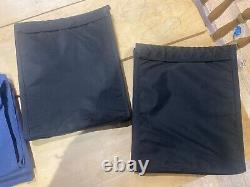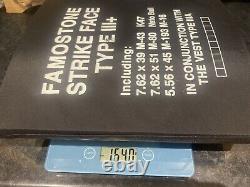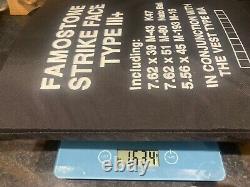 Lightweight Press body armour ballistic plates 10x12 NIJ level iii UHMWPE. Lighter than any other hard armour plate currently available. For comparison, my level IV standalones ceramic plates are nearly 2kg each. This is marked level iii+ meaning it in fact exceeds NIJ level 3.
Obviously the press and general public must not protect themselves against the weapons I'm not allowed to mention that a level IV plate would resist. Also makes total sense given what the press might be presented with should they choose to go to Ukraine right now.
Anyway, a review of these plates I read stated they will stop as many rounds as the plate can capture which is apparently about 14 kilos. I imagine you'd be sitting down for a breather before that happened but impressive if true, nonetheless.
These plates were removed from the level iiia ballistic vest with groin, collar and shoulder protection which is listed separately in my other items. This vest is hardly used and very clean which is very different to the last one I got hold of which had been used by a Sky News correspondent in Iraq and Afghanistan and very obviously so from the amount of makeup and sand included for free with that one but not the one I currently have for sale, which appears possibly to not have even been used.